In case you missed it, another segment of the south Fort Apache Road improvement project was just completed in August.
In an announcement by Las Vegas Commissioner Justin Jones, cyclists can now enjoy riding in the newly constructed buffered bike lanes on Fort Apache from Maule Avenue north of Warm Springs to Huntington Cove/Sherwood Greens, a length of about 1¾ miles.
For years the SNVBC, in partnership with Save Red Rock, advocated for and petitioned for significant roadway improvements, including the addition of bicycle facilities for this section of roadway.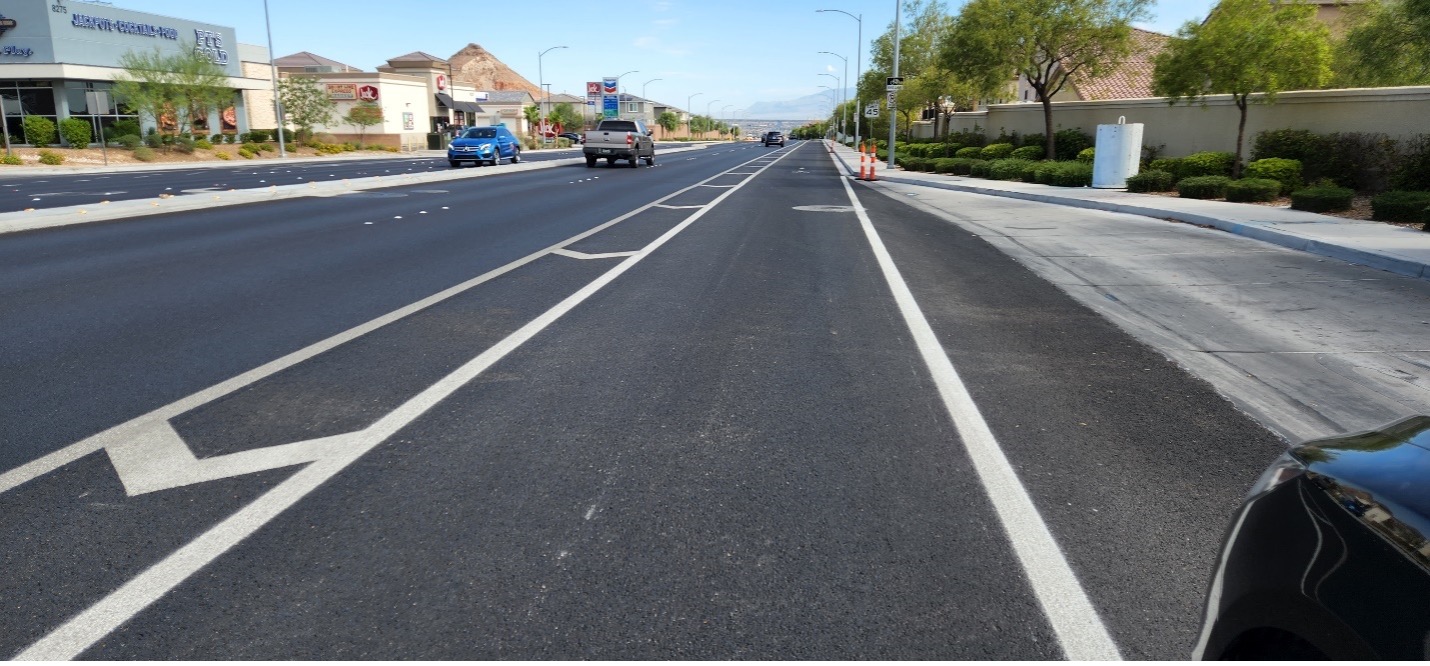 This section of road is a common link for bike riders from the south/blue diamond road area to Summerlin. This portion of Fort Apache was particularly hazardous as it was a two-lane road with no shoulder, the pavement was crumbling, and potholes were everywhere…putting vehicles, cyclists, and pedestrians at risk.
Starting in January 2022, this section of Fort Apache now has not only buffered bike lanes but also two vehicle lanes in both directions, new lighting, and sidewalks.
The next phase of this project will extend these same improvements another mile+ south on Fort Apache to SR 160 (or Blue Diamond Road). When this last improvement is complete, the nearly 3-mile stretch of Fort Apache will then be able to connect with the Red Rock Legacy Trail, which has been in the works for more than a decade. The Red Rock Legacy Trail is a planned 40-mile, two-way biking/running/pedestrian trail through Red Rock Canyon National Conservation Area. Commissioner Jones also mentioned the construction of the Bike Skills Park at Ft. Apache and Warm Springs will be underway next year.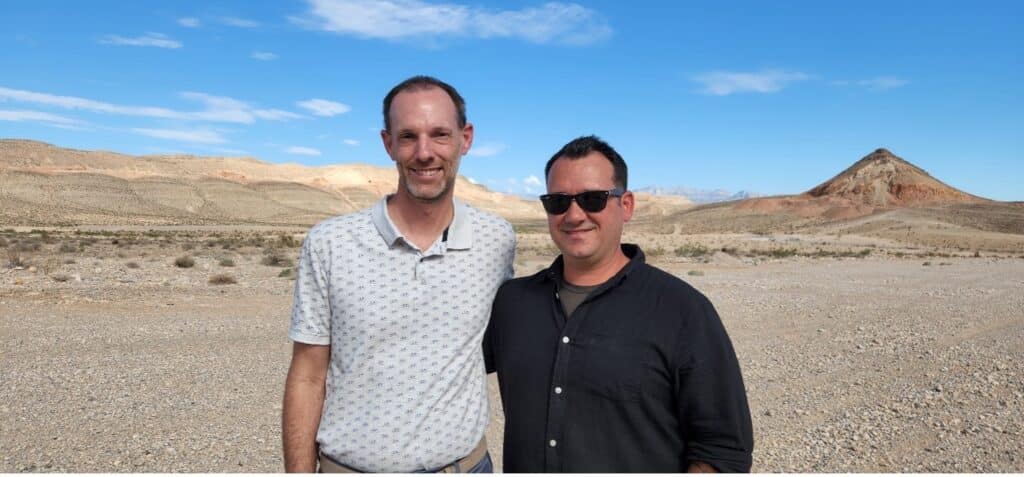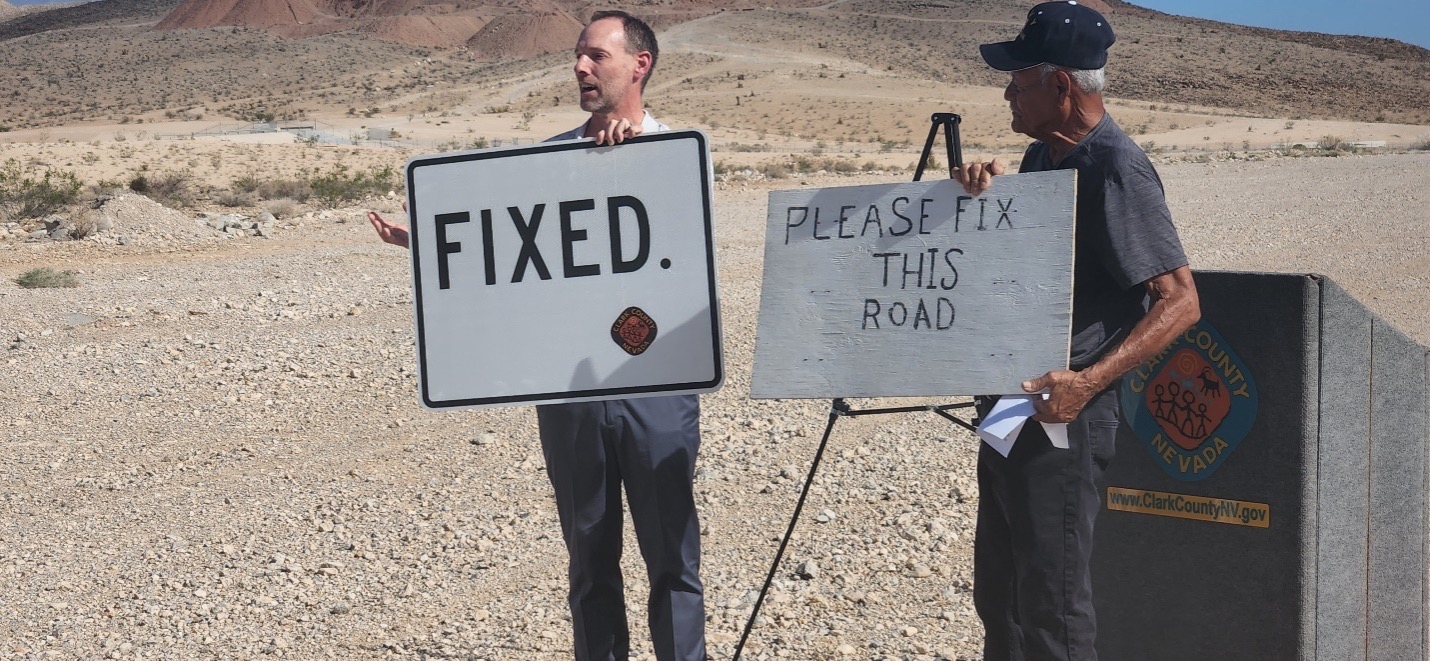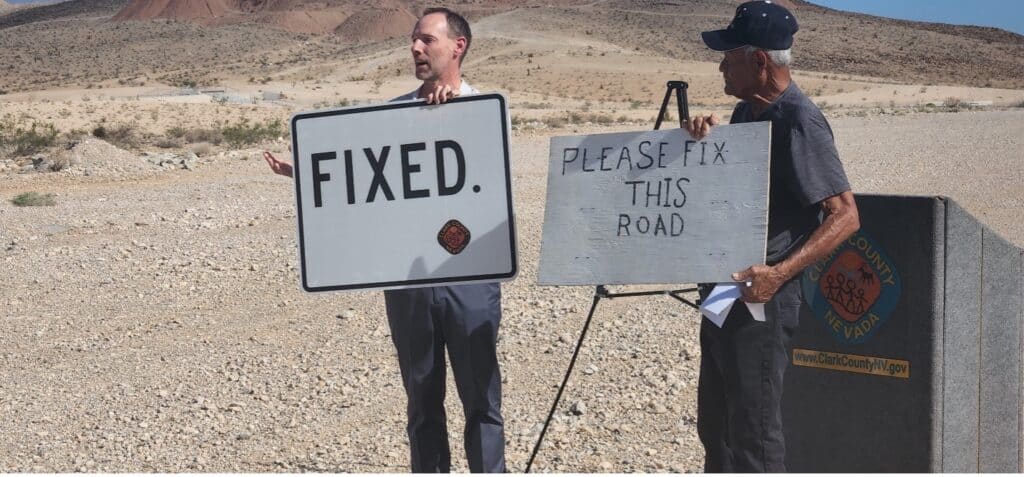 Next time you ride in this area, check out the new buffered bike lane and let us know what you think!