On October 13, 2023, the Southern Nevada Bicycle Coalition (SNVBC) breathed new life into its iconic "Let's Get There Together" education campaign. This relaunch event was a feast for the eyes and the mind, set against the backdrop of a vibrant new biking mural in Las Vegas' arts district, across from Esther's Kitchen.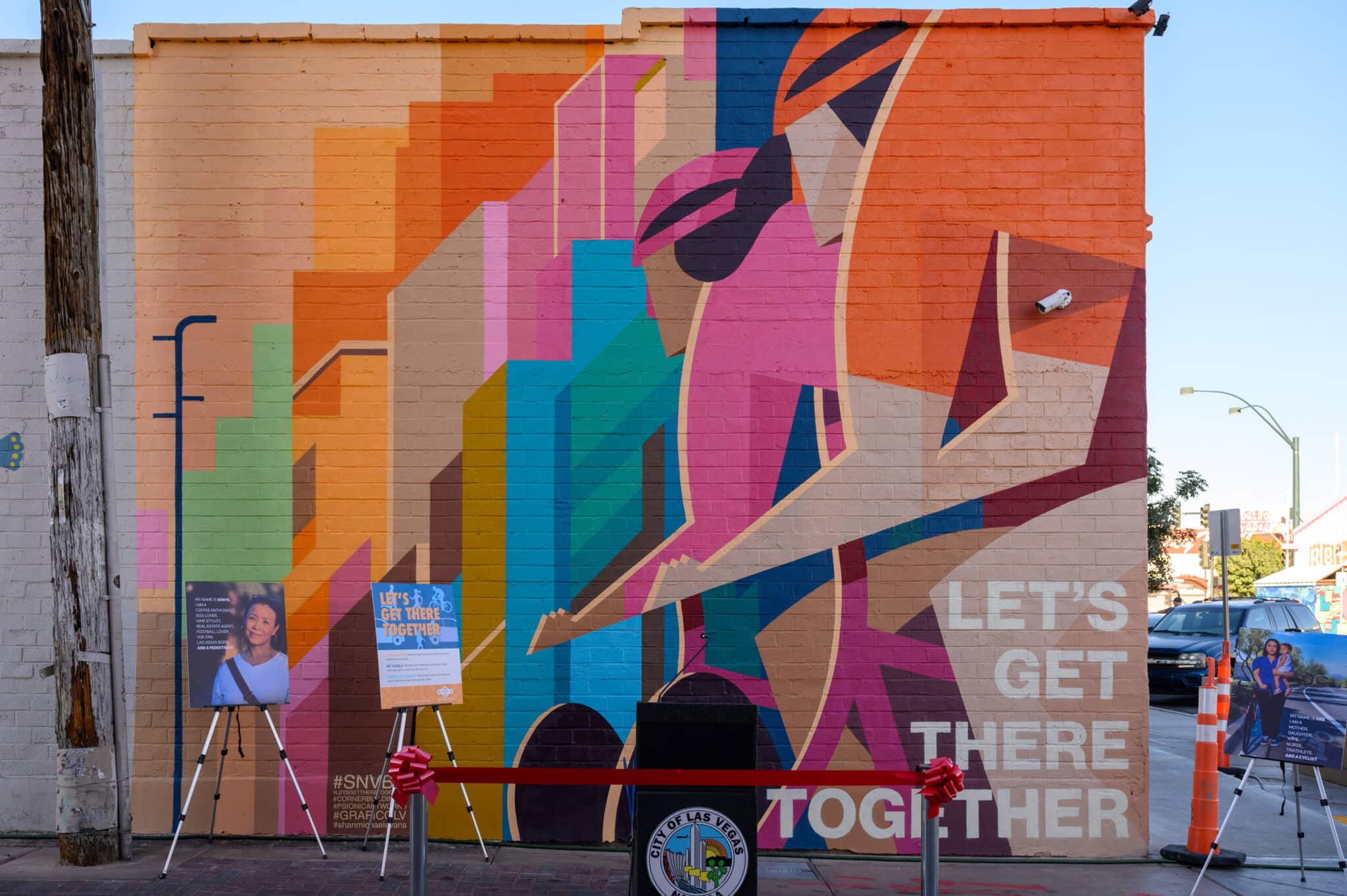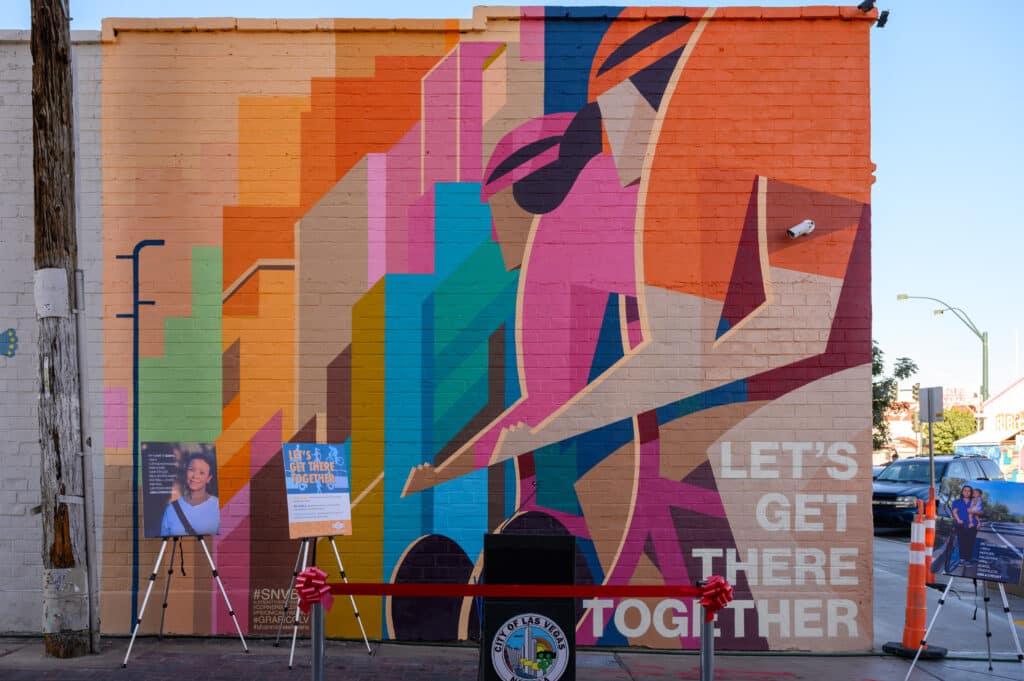 The Mural: A Renewed Commitment to Safety
The mesmerizing mural, a creation by esteemed artist Shan Michael Evans, was made possible through key partnerships with Bertoldo Baker Carter & Smith, 3 Ft for Pete, and RTC SNV. This art serves as more than just a visual spectacle; it's a renewed commitment to road safety. The event featured an array of distinguished speakers, including David Swallow from RTC, Justin Jones from the Clark County Commission, Olivia Diaz from the Las Vegas City Council, and SNVBC's own Tony Capsouto and Keely Brooks.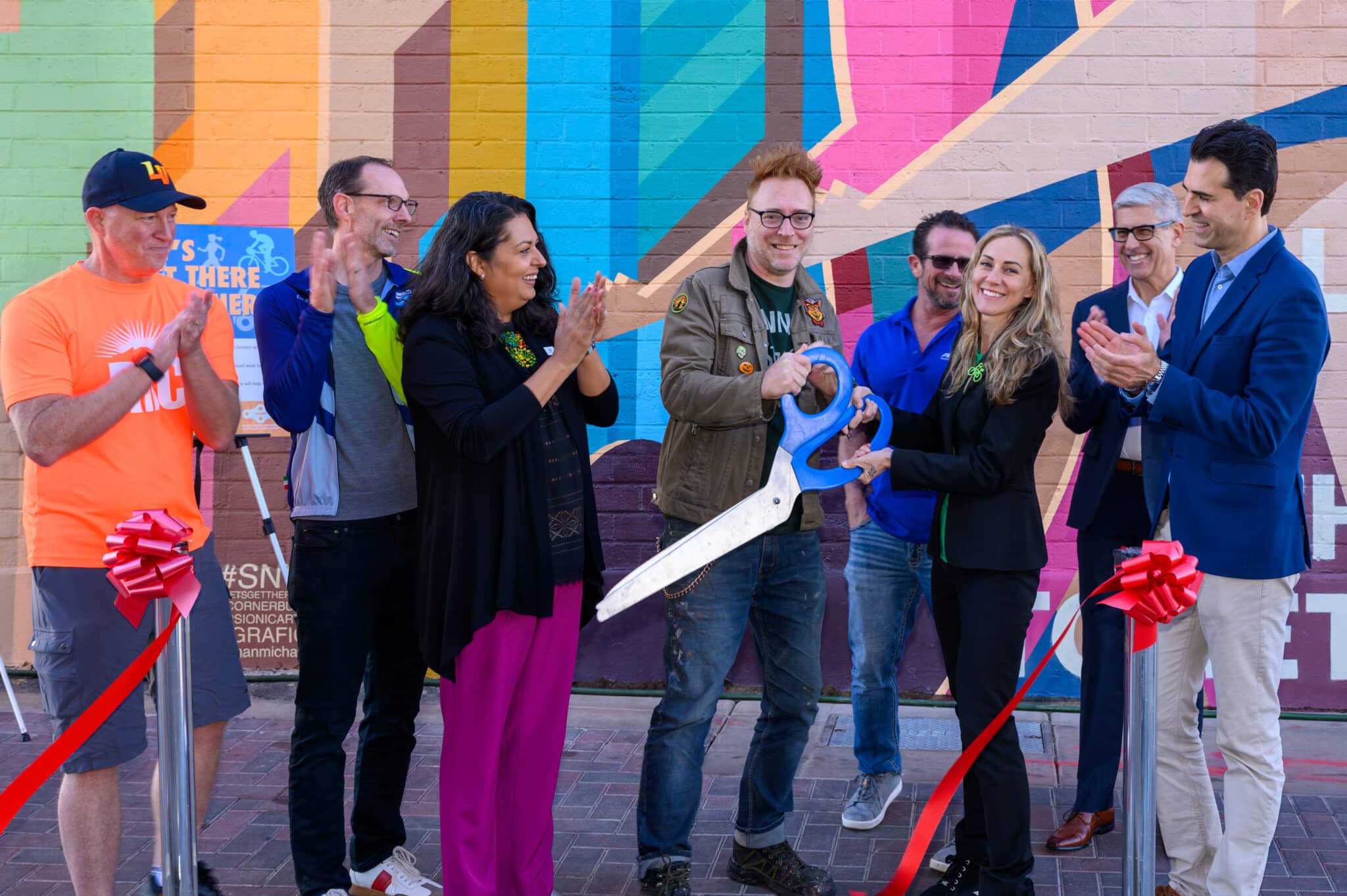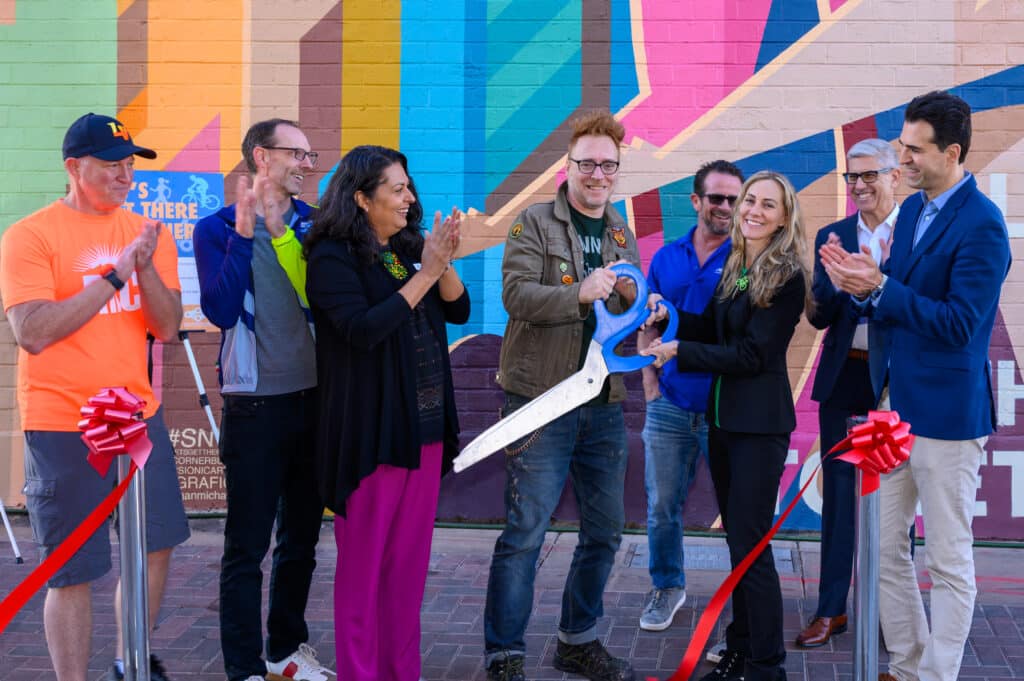 Beyond the Mural: A Campaign Reimagined
While the mural marks a significant milestone, our campaign extends far beyond it. Our revamped 30-second commercials are set to air on local channels and streaming services. Watch and share this PSA to help spread our revitalized message.
A Collective Mission for Road Safety
The essence of this relaunched campaign is a collective responsibility for road safety. Whether you're a motorist, cyclist, or pedestrian, the ultimate goal remains: Zero Fatalities in Nevada.
Cyclists and Pedestrians: Be visible, predictable, and make wise choices. Reflective clothing is a must.
Motorists: Adhere to Nevada's laws, including maintaining a minimum three-foot distance when passing cyclists.
Be Part of the Change
If road safety matters to you, become a free member of SNVBC or follow us on Facebook for the latest updates.
---
SNVBC is more than an organization; it's a revolution in road safety. With the "Let's Get There Together" campaign, we're not just raising the bar; we are the bar.
Join us in making Southern Nevada a sanctuary of road safety. Together, we'll get there.
All photos courtesy of @byrne_hugh.